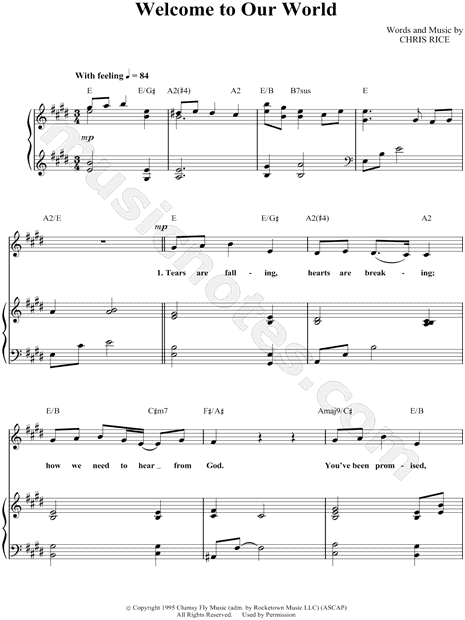 Download sheet music for Chris Rice. Choose from sheet music for such popular songs as Welcome To Our World, Untitled Hymn (Come To Jesus), and Go Light Your World .
Chris Rice Sheet Music
Most Popular
Tip: Hover your mouse over the
icon below to see more info about that arrangement.

You Might Also Like