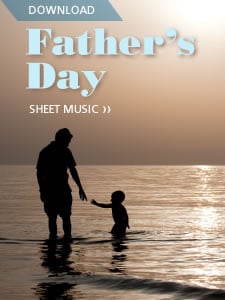 Download sheet music for Father's Day. Choose from sheet music for such popular songs as Papa, Can You Hear Me?, I'll Stand By You, and Dance With My Father .
Father's Day Sheet Music
Most Popular
Tip: Hover your mouse over the
icon below to see more info about that arrangement.

You Might Also Like